Well. Finally finished it the best I can. The water decals on the wings and tail were a big pain (see note after pictures).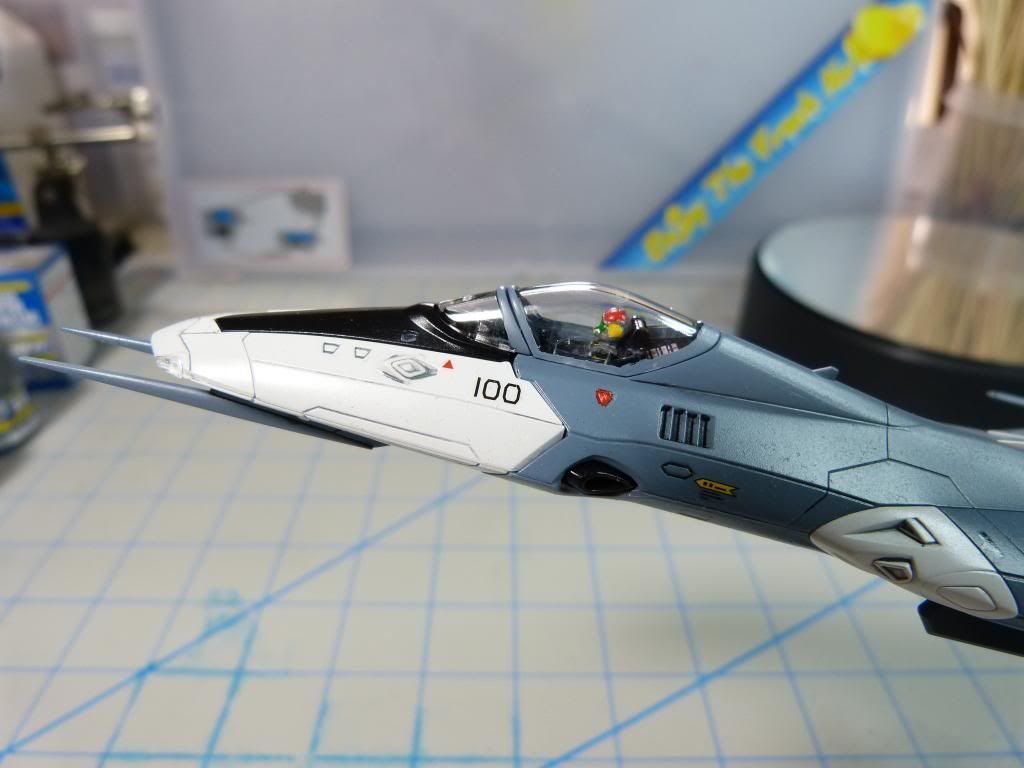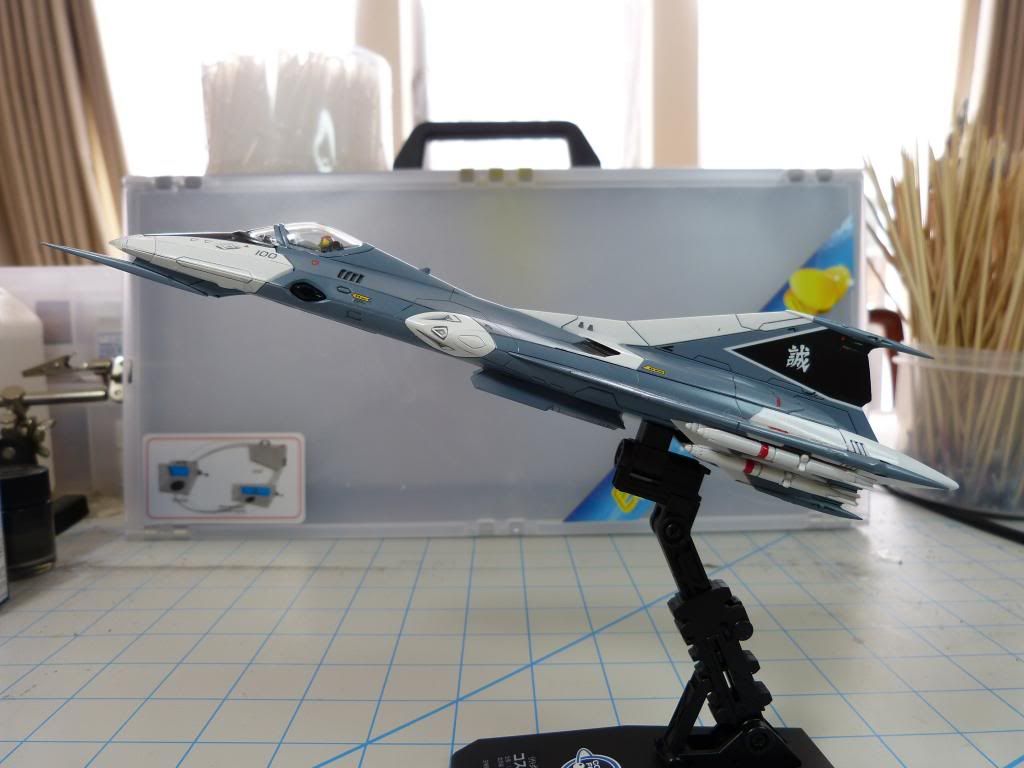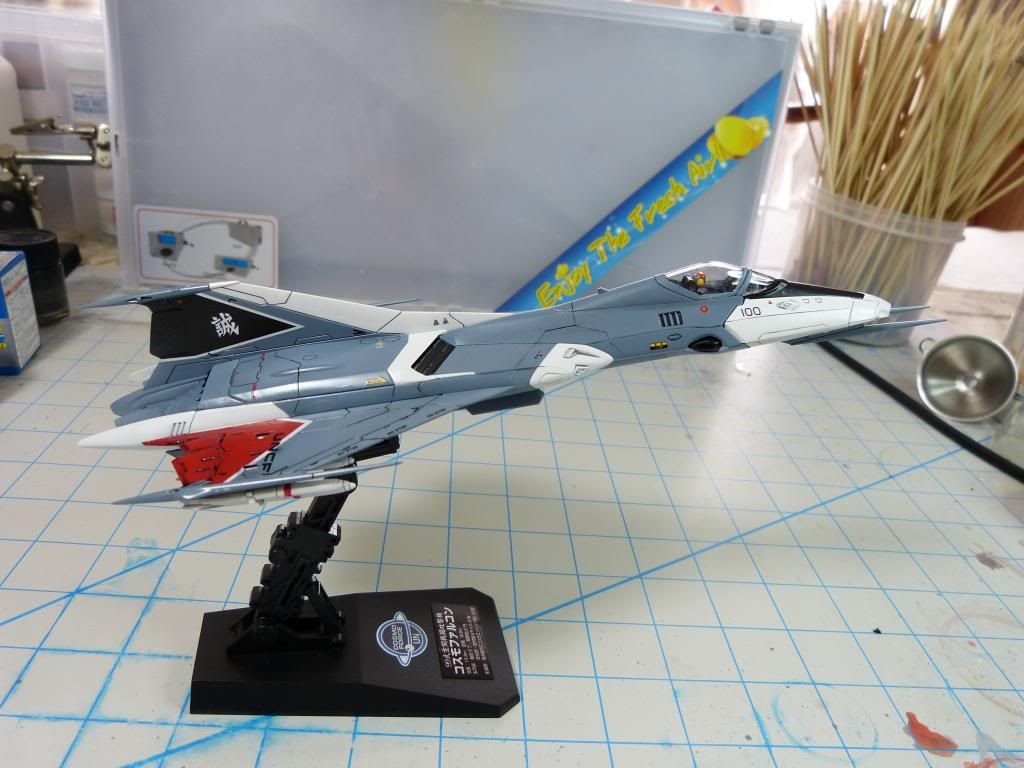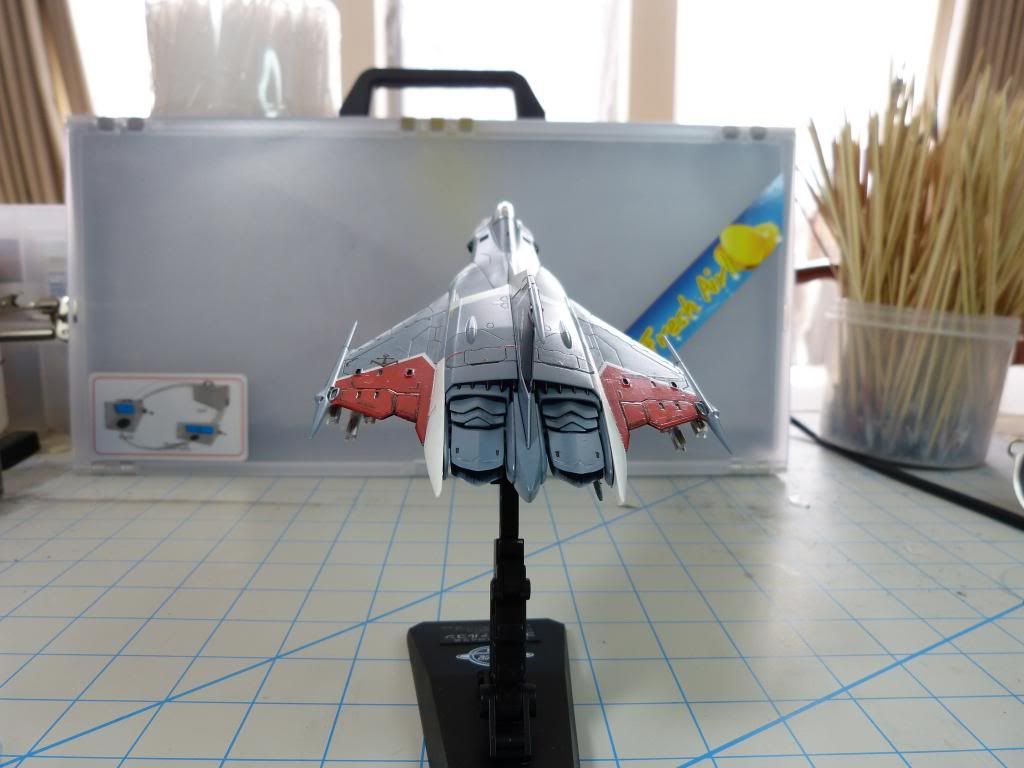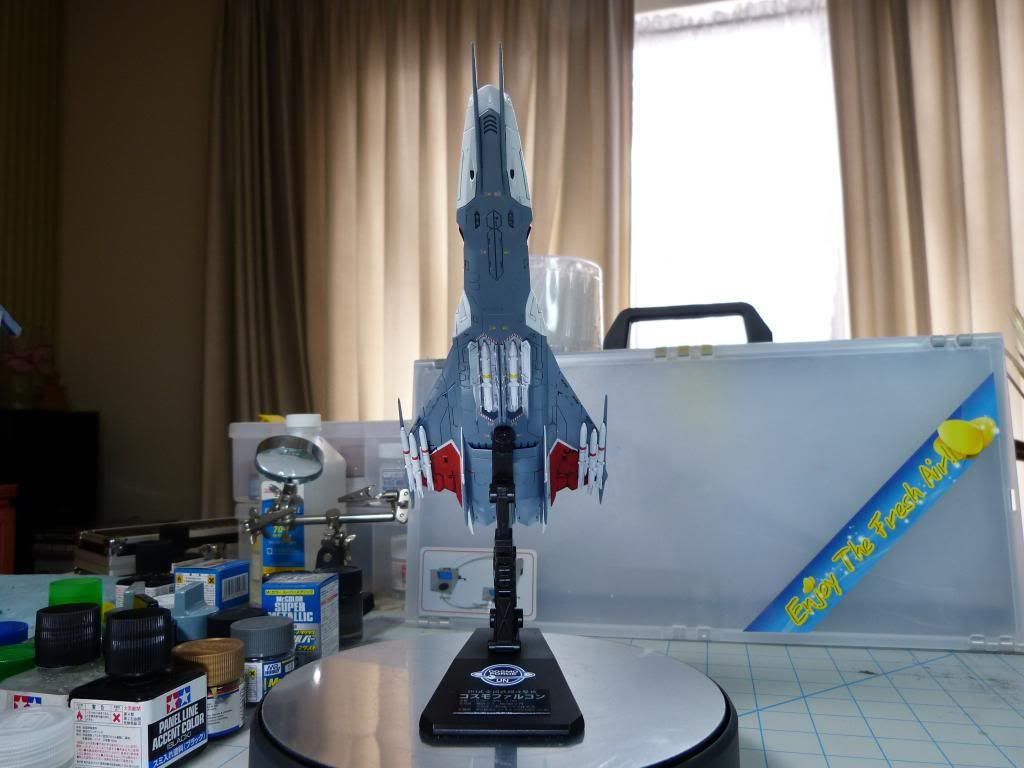 As my 3rd completely detailed kit after returning to model building. I though it would go easy as it's a pretty simple build. Then it got caught in the details ;-(. I have not work with large water decal pieces in a long time. (last one were the decals for the Imai 1/72 VF-1S over 30 years ago). I ordered some Mr. Hobby Mark softer when I was putting together my new set of supplies and they worked well with the water decal on my unpainted Cosmo Zero. It's not until we got the the large decals on the wings and tail of the Cosmo Falcon when I ran into trouble. There are quite a bit of raised and sunken details on the wing and the decals just did not conform well even with repeated application of mark Softer. Ended up having to take a X-acto and score along the panel lines.
It's not until after all that that it suddenly occurs to me that I did not see the "Wrinkle" effect on the decal when I was using the Mark Softer. So it's either not strong enough to work on the large decals (the decals on the Cosmo Zero were all small) or something have happened to my bottle between then and now. Well. I just started building a 2nd Falcon today with my friend's son and I stopped at D&J and picked up some Micro Sol and Set. We'll see how they work. If not. I'll just remove it and spray paint it.
Here's a short video: