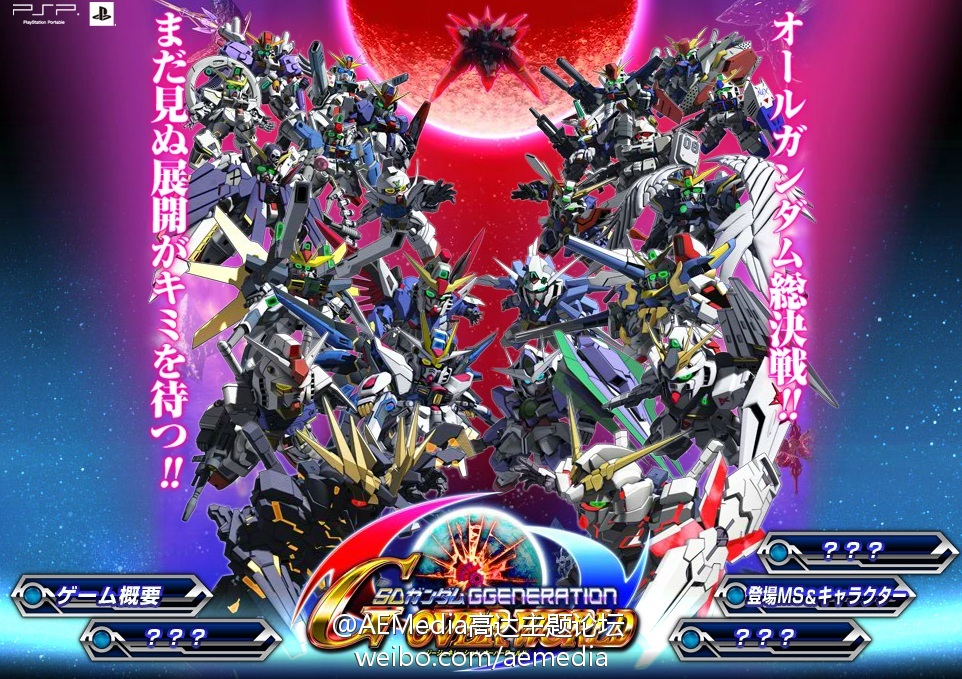 http://www.animenewsnetwork.com/interest/2012-07-17/sd-gundam-g-generation-over-world-psp-game-1st-trailer-streamed
What is no one interested in SD Gundam G Generation Overworld?
Just look at the trailer it's not SD anime series.
I think so unfortunately this is one of the many games that will never be translated into English.
Then again can you blame them just look at the replies for this thread, maybe if it wasn't SD it would get more respect.
I'm a huge fan of G-Generation, actually. I honestly just missed the thread.
As for the game, just makes you wish they would include an English option for people that import it…
This game is amazing and I want it. I haven't played a G Gen game since the PS1 o_O