This thread was long overdue- almost a crime that it doesn't exist. I was motivated to make this post after helping a brand new member on our boards here, and slightly peeved that his local hobby shop didn't know jack about their product- and just stocked it. For those that want to get into plastic model building, in our case gundams, and want good results as a beginner, then this thread is for you.
If you are brand new to model building, have limited experience, and/or have no clue where to begin and what stuff is, this thread is for you. As a community of model builders, we have a vested interest in helping you learn the hobby. It's necessary to expand the hobby- but it is also nice to make online friends. It's even better as we watch a builder progress with their work as the subjects out there increase with diversity. In short, we'd be dumb not to help you.
Model building may seem daunting at first, but it really isn't that bad. This thread will focus on a couple of key segments: what you need to get started, how to assemble the kit and how to make it look its best with basic tools and equipment.
Directory
---
How-to Video Series (not all steps required!)
Personal Expectations You Should Set
Recommended Kits
---
Getting the Model
To start, you will need a model. In our specific sub-community we build gundam model kits. It's recommended you buy Bandai licensed products so that Bandai continues to make them. You can find the bandai logo usually somewhere on the front of the box.
What kit should I buy first? This idea can be confusing. There are so many letters and grades out there, I don't know where to begin! To start off, I would recommend a budget of $30 US at least for the kit. Here are the different types of grades available and what they mean: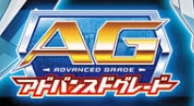 Advanced Grade is the most basic form of gundam kit. It features minimal detail and articulation, and pretty much just stands there like a brick. They are very affordable, ranging from $5-$15 US. This scale is smaller at 1/144.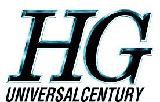 High Grade is the next line of kits that feature good amounts of detail at an affordable price. Articulation in more recent High Grades have gotten better with fewer polycaps. Polycaps hold together the joints. These kits range in price from $10-$30 US. High Grades are usually smaller at 1/144, however some 1/100 grade kits exist.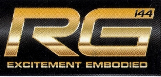 Real Grade is the next line up. This line offers Master Grade quality detail with an inner frame in a small 1/144 package. Parts are small and can be finnicky, however the posability and detail are unreal (ok, they look realistic. Sue meh!) These kits average $20-$30 US, and are not recommended for raw beginners.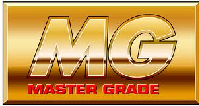 Master Grades are next. These kits offer good detail in a larger 1/100 scale. More recent kits, from 2004 on feature partial or complete inner frames. More modern master grades hide nub marks extremely well. Master Grades range in price from $30-$100 and are not recommended for raw beginners.


Perfect Grades are the next scale. These kits are huge at 1/60 scale, averaging at about 15-18 inches tall, and perhaps taller. They feature hundreds of parts and hours of assembly work, but offer the best posability and technology Bandai has to offer, including independent fingers and suspension systems. These kits range in price from $120-$300 and are NOT recommended for raw beginners.
Mega Size are the next scale. They are even larger in 1/48 scale. Only two or three Mega Size kit types exist, but they are easy to build and require minimal sprue work. They are recommended for beginners.
To start kit building, many recommend choosing a cheaper HG that you like. There are also non-grades which do not fit into the above categories. Two kits I recommend to beginners are the HG Jesta or the MG Heavyarms. The MG Heavyarms is a fantastic build that will not disappoint, even for beginners.
---
Vendors
Gundam model building is a specialized sub-section of model building. It can be very difficult to find a hobbystore in the USA that stocks gundams. We call the universe of gundam building 'gunpla'. a portmateu (spelling?) of the words gundam and plastic model. If you hear that term thrown around, that is what it means.
If you can't find gundams locally, you will have to order off of the internet. A decade or two ago this was an almost impossible task. Here are some common vendors to order from that the community trusts and has made verified purchases:
Amazon.com
GGInfinite
Gundam Store and More
Robot4less
Hobby Link Japan (recommended)
Ebay
Modelgrade
Gundam Planet
Most accept paypal and almost any major credit card. It sucks we have to rely on mostly internet shopping, but that's the way it is with a specialized hobby. Tools and paints, however can be bought locally.
---
Tools
There are a couple of basic tools you will need for kit assembly. You will need a pair of sprue cutters, which may also be labeled as model nippers. These cut off the gate from the tree so that you can remove the part and assemble it. These are essential for a clean presentation, and cost about $7-$15 US on average.
An x-acto knife is almost necessary. It is good for cleaning up flash (excess plastic) or nub marks. Be careful when using one and cut away from yourself, trying not to pit the plastic. These average $3-$7 US.
Since Gundams are snap fit, glue is not required. However, if you need glue to fix something or want to glue a part, we recommend liquid cement (NOT in the testors diamond shaped, black drip bottle) over the red tube cement. You may also use super glue. Remember that super glue may not begin to activate until you sand an area lightly. I personally recommend guerilla glue's SUPER GLUE, NOT THEIR EXPANDING EPOXY.
A lining marker can also be used to line panel lines. You can use a gundam marker or a fine tip sharpie to do the job. Use rubbing alcohol and a q-tip to remove the excess. A white eraser will also remove excess sharpie.
---
Basic Assembly
For basic assembly, that's about it. Follow the directions in the manual, and be careful not to snip off anything you may need. I like to use plastic bags to store parts and I usually keep parts on the sprues until I need them, so that I can identify them by part number. If something isn't fitting together just right, you may not have cleaned off a nub mark. Also pay attention to the orientation of some parts.
If you snap a plastic part, often it can be fixed and re-glued with super glue.
Questions comments and concerns? drop them below.
Additional Reading (Portal):
Airbrush Central (all about airbrushes and paint)
-Jfl0